I haven't been running for a long time, in fact in the past I've tried it on and off and never had too much success in getting into a habit around it.
Like many others though, with Covid-19 locking down the world, (and gyms being a no go) I started running again. With the habit started but still in early days, I decided that investing a little bit in some running tech would probably help me keep the habit! What techy doesn't like a new toy, and also doesn't want to see it going to waste?
After a bit of research I've brought a Garmin Forerunner 45. A nice "starter" running watch which had some great reviews.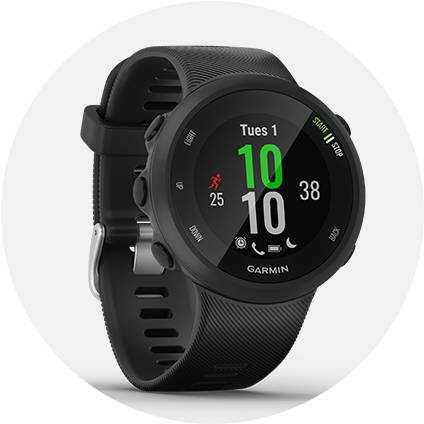 Garmin Shop
Now I've been using it a couple of weeks I can honestly say it was a great buy. Some of the other Garmin devices come with a fairly hefty price tag, whilst the Forerunner 45 wasn't dirt cheap, it's still cheaper in comparison; and wow it does a great job. I now easily track my runs, it gives me a lot of information about pacing and helping monitor progress, and it's all there at a glance on my wrist.
To top it off the watch just works as a general smart watch pretty well, notifying me of texts, calls etc. My old Android watch (which has sadly seen better days) now rests in a drawer, likely entering retirement.
I'm also making headway with the "Garmin Coach 5k" plan, which I'm finding better than other things like couch to 5k that I've tried in the past. I'm not sure I'd recommend the plan for seasoned runners, but for beginners-intermediates its very useful.
For an in depth review I'd recommend DC Rainmaker, they know their stuff. https://www.dcrainmaker.com/2019/04/garmin-forerunner-45-45s-gps-watch-in-depth-review.html